Technology at HMS
We are a leader in using information technology for efficiency, data accuracy and to enhance internal and external communications. Below are some of the technologies that HMS uses to ensure a high quality of service and communication.

GoldMine* Software is a very easy to use CRM or Customer Relationship Management software that allows you to manage all aspects of your business relationships. GoldMine Software has all the features you need to gain, manage and fulfill every need of your sales accounts.
* Hudson Management Services' preferred software
---

SafesForce is an online web-based Customer Relationship Management (CRM) service from Salesforce.com. As with all CRM software, it captures and organizes communications and information from current or prospective customers, from many departments across a company.
---

ACT! is a contact and customer manager that helps individuals and companies grow sales profitably, manage daily sales responsibilities, and communicate more effectively to improve productivity.
---

Vimeo is a video sharing website on which users can upload, share and view videos. An excellent technological solution for sharing training videos, demos and guided coaching programs with customers and their teams.
---

MSmeeting/MXconference: A complete collaboration solution — When an audio conference is scheduled, the user can also choose to schedule an interactive, collaborative web conference, allowing real time interactions with customers and between team members.
---

Telenotes is a customer relationship management (CRM) system that allows businesses to maintain a database of real-time client and sales information. Sales reps are able to dictate all of the information, and Telenotes transcribes the data into the standard and custom fields of their database.
---

Sage CRM is a line of software products for customer relationship management in the small and medium-size business (SMB) market. Sage offers their CRM software in two editions, Sage CRM Cloud Professional and Sage CRM On-Premise.
---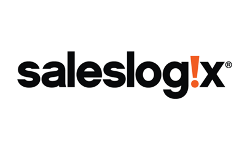 Saleslogix is the CRM platform of choice for companies strategically focused on customer engagements. Designed to deliver cost-effective, purpose-built solutions for the mobile world, Saleslogix is available in the Cloud, on-premises, and via mobile.
---
Schedule / Participate in a Meeting
(For HMS Team and by Invitation Only)